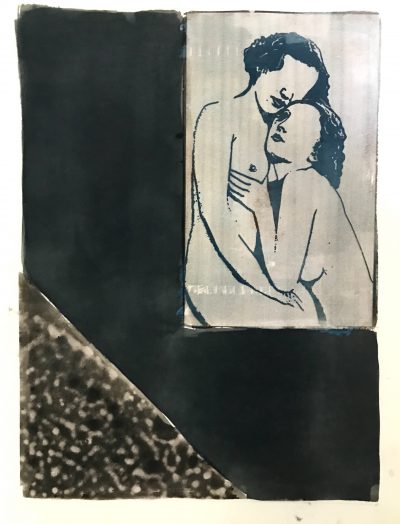 Saudade describes a deep emotional state; a yearning for happiness that has passed, or never even existed.
The base of the work is often a cyanotypeprint which will be bleached, toned and reprinted. The prints cannot only be defined as photographic it is a combination of alanloge printing techniques, combined with acrylic paint, charcoal and Indian ink.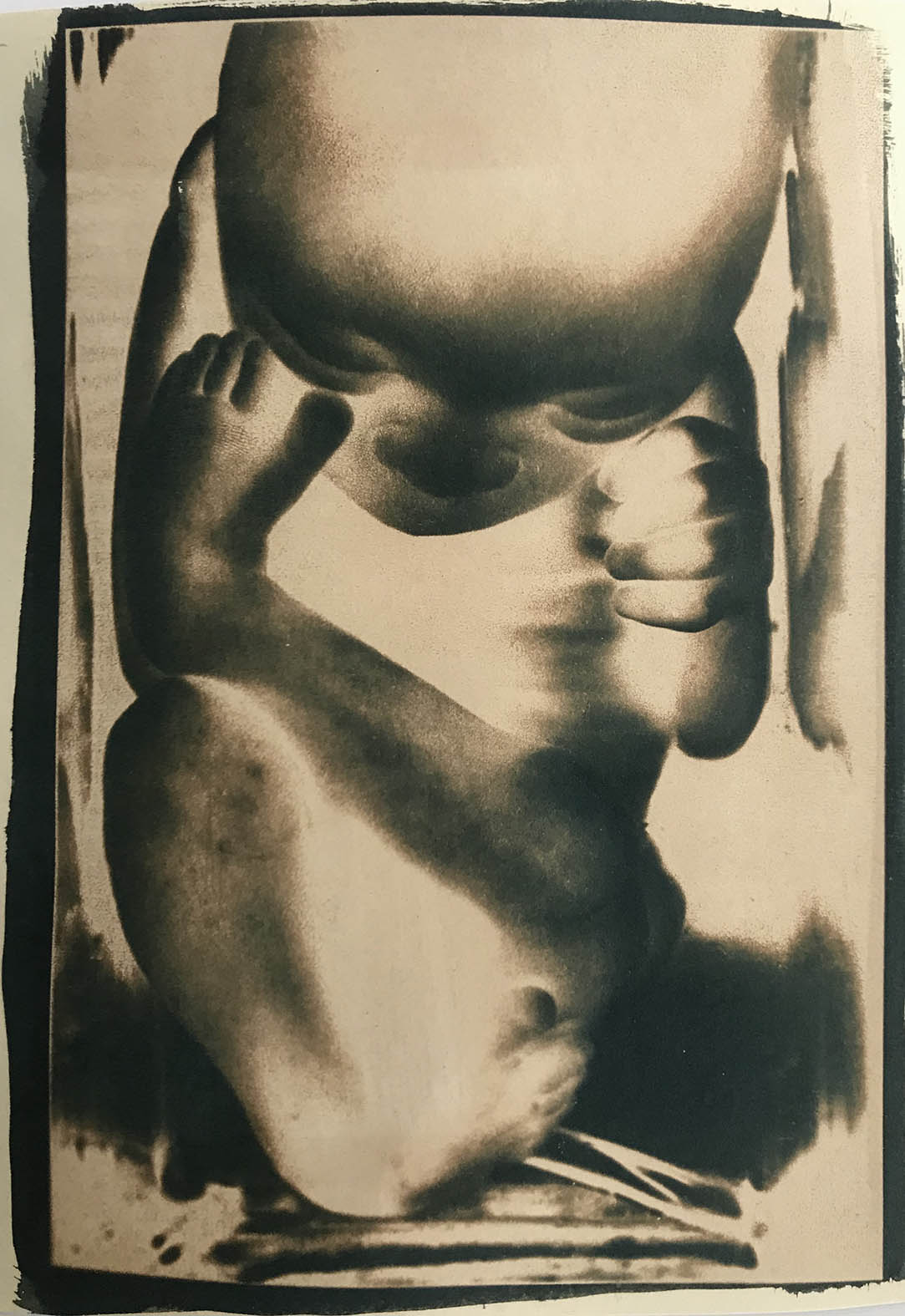 A portrait of the unborn, the centre of Creation.
Cyanotype 20 x 30 cm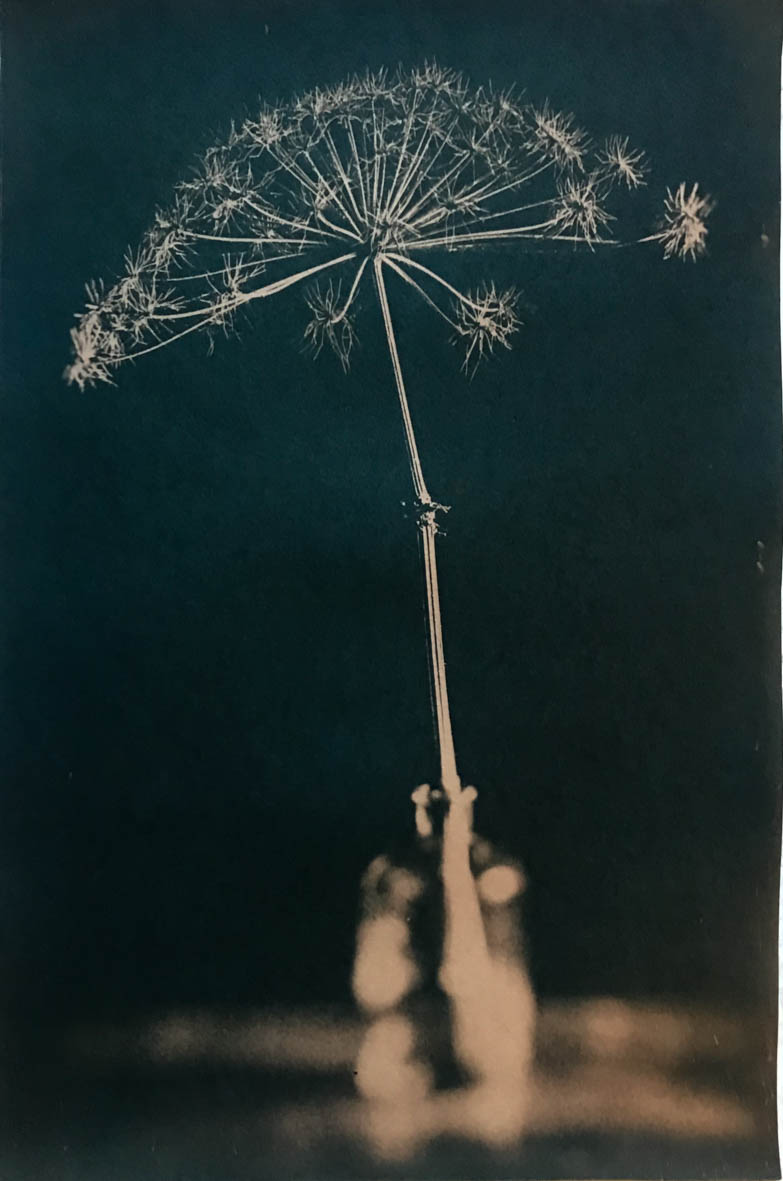 A sadness falls upon me while I ponder on what has been.
Cyanotype black 30 x 45 cm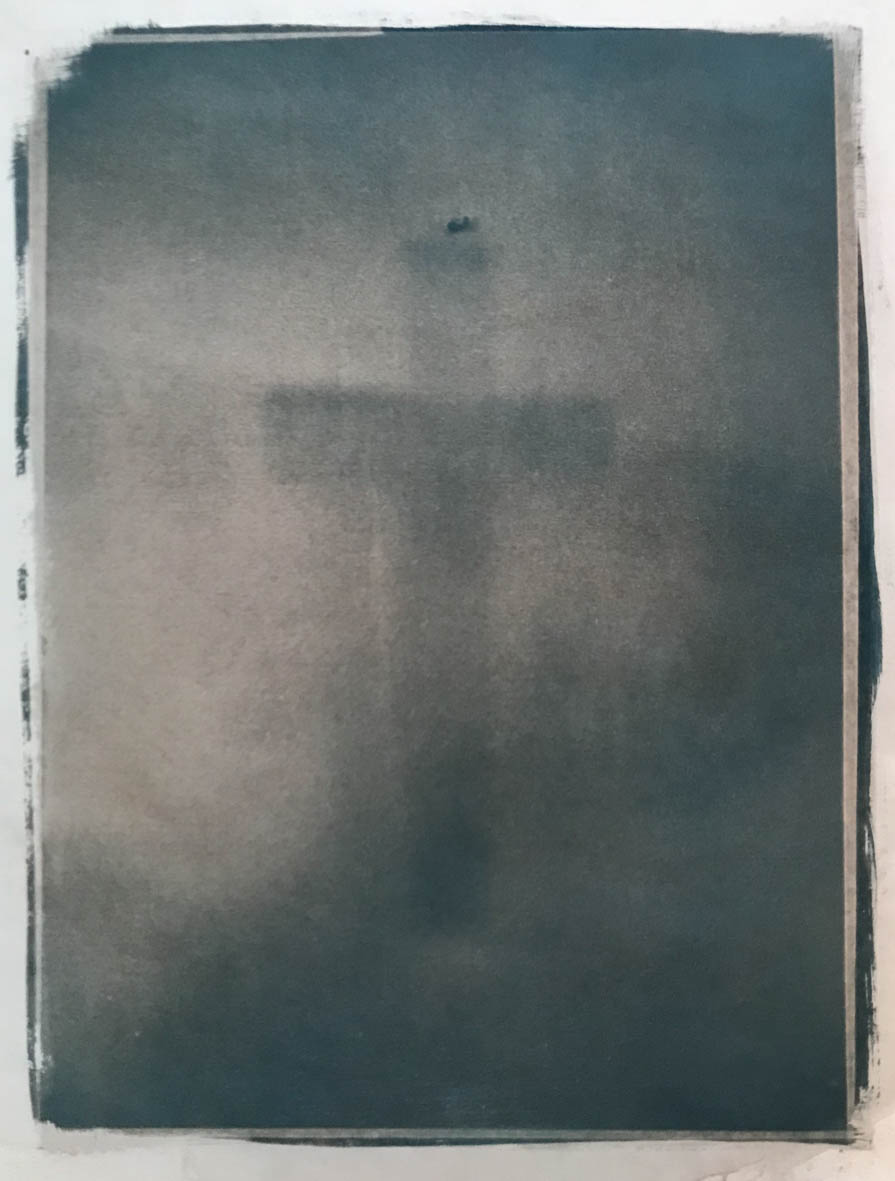 I am not a religious man.
Cyanotype 27 x 35 cm